Today's IT and OT networks now need to be linked.
Many operational technology (OT) networks predate the internet, and until recently they were only accessible internally through isolated systems that didn't communicate with other networks and prevented industrial operations data from being integrated and exploited.
Novipro employs best practices to help you integrate your IT and OT systems, making sure your OT network is robust and protected from security breaches.
---
How Novipro ensures the robustness and security of your network
Our multidisciplinary team will support you at every stage, from defining your needs to conducting a complete IT/OT audit. The end result? Fully integrated communications networks.
Novipro offers :
Business need definition and prioritization
Multidisciplinary expertise
Networking and industrial communications
Support with business continuity architecture
IT/OT cybersecurity
Access to broad network of manufacturing partners
Collaboration with our partners for PLC programming
IT/OT audits
You need a roadmap. A master plan that outlines where you are now, where you want to be, and the short-term actions that will get you there.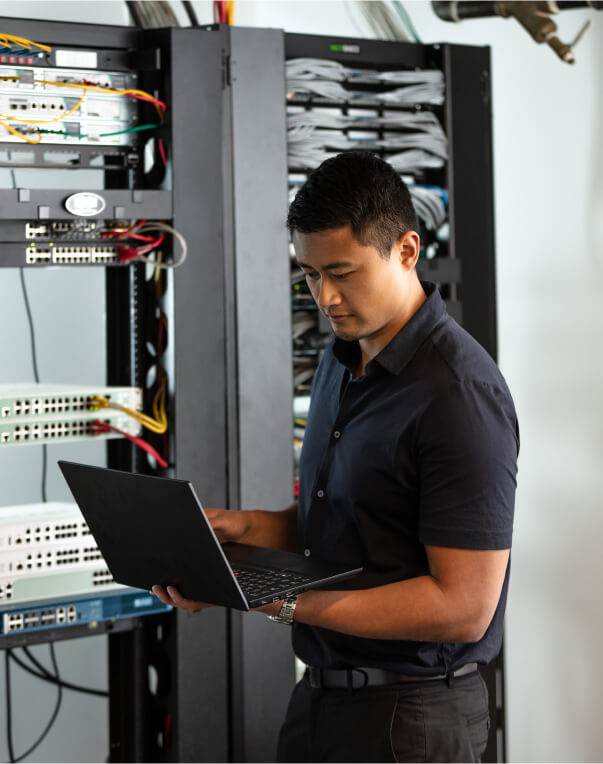 133 - GLOBAL - CTA - Card ---
Check out our latest articles
Visit our blog for a wealth of resources on a wide range of tech topics.